5 essential oils that stimulate hair growth.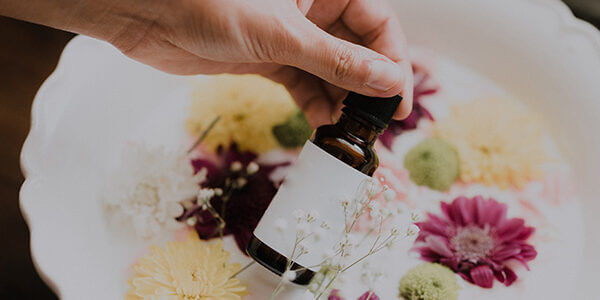 Life Style
If you're a woman who is moving more and more towards natural solutions for your care, you are not alone! We can see that the current trend calls for a return to the source and we are delighted to place our beauty in the hands of nature. ™️
Essential oils are a must in natural care. What is an essential oil? Essential oils are obtained through the distillation of different plants that contain, in their roots, seeds, flowers, fruits or bark, very powerful and concentrated chemical compounds. They are literally natural treasures and today I would like to highlight 5 essential oils that stimulate hair growth.
Read on to learn more.
Basil
Basil is a fragrant and adaptogenic herb known for its healing properties. It can help prevent hair loss caused by dandruff and itching or changes in hormone levels.
This popular all-purpose spice has been used for over 5,000 years to heal the body and mind, and has rightly been called "the elixir of life" in Ayurvedic communities (Indian medicine). It has the ability to increase blood circulation, which promotes hair growth by stimulating hair growth.
It is antibacterial, anti-inflammatory, antioxidant and antidepressant.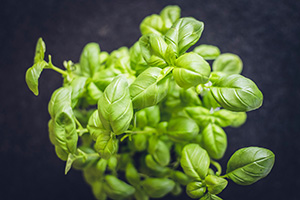 How to use it:
As a preventive measure, add a few drops of basil oil to your shampoo or conditioner to reduce excessive hair loss.
To reduce dandruff, increase blood circulation and soothe the scalp, add basil essential oil to coconut oil and massage your scalp.
Contraindications:
Pregnancy (1st trimester)
Possible dermocaustic
Cedarwood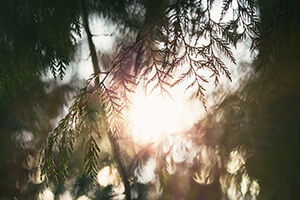 Cedar wood essential oil is the oil derived from various conifers. Most of these oils come from trees of the pine or cypress family.
Although it is called cedar, some of the most important nutrients actually come from cypress and juniper trees rather than the name suggests.
This woody ingredient has been around for thousands of years. Indeed, Egyptian and Sumerian civilizations have records that show their use of it.
In 1998, a Scottish study by the Department of Dermatology revealed that poor circulation to the scalp is one of the main causes of weakening of the hair follicle. Cedar oil is an excellent way to restore blood circulation to the scalp.
This increased stimulation will promote hair growth and general strengthening of the hair. It is also a form of protection for your scalp against fungal infections that could lead to hair loss.
How to use it:
In a small bowl, mix 8 drops of cedarwood oil in an ounce of grape seed oil. Use your fingers to massage the mixture into your hair and scalp.
Contraindications:
Pregnancy
Young children
Possible dermocaustic
Clary Sage
Sage is another praised ingredient for hair. Found in the form of essential oil and herbs, sage can be an effective and healing agent that promotes shine and hair growth. This wonderful herb contains high levels of vitamins B and C, as well as magnesium, zinc and potassium, all of which enhance hair growth and strength. Sage contains beta-sitosterol, which has been shown to be effective in treating hair loss.
Sage extracts, which are found as the main active ingredient in many organic products, are particularly useful in improving the overall health of the hair, making it shiny and strong. To give you the benefit of all its magnificent properties, our Gaïa oil rinse begins with a 6-week infusion in organic clary sage.
How to use it:
For the treatment of hair loss and the slowing down of baldness, it is recommended to mix 3-4 drops of sage essential oil with equal amounts of rosemary and peppermint essential oils and dilute them in 1 tablespoon of castor oil.
Contraindications :
Pregnancy
Breastfeeding
Mastosis and cancer
Bay Leaf
Bay leaves are an evergreen shrub, native to the Mediterranean region and used as a spice in Indian cuisine. It is a flowering plant belonging to the laurel family, but it has many other diverse families based on the similarity of the foliage. Mention of Laurus nobilis can be found in biblical, Roman and Greek texts and cultures. The laurel leaf is a fragrant herb and can be used fresh or dry.
Bay leaf, also called laurel leaf essential oil. is considered to be a good hair tonic. It stimulates hair growth and prevents excessive hair loss. Because it is astringent, it helps to tighten the grip of hair follicles and hair roots, thus preventing hair loss. It helps to moisturize the scalp, helping to treat dandruff and scaly scalp. As a result, your hair will look much healthier and the health of your scalp will be greatly improved.
Rich in vitamin C, it acts as a natural antioxidant.
How to use it:
Simply dilute the oil in the carrier oil of your choice and apply it to your scalp and hair. Rinse after a few minutes.
Contraindications :
Pregnancy (1st trimester)
Potential Allergen
Grapefruit
One of the main compounds of grapefruit essential oil is D-Limonene. It helps reduce the formation of 5 alpha-reductase, an enzyme that blocks pores and prevents vital nutrients from passing into the hair follicles. You can thus slow down hair loss considerably by using grapefruit essential oil. You won't be surprised to find that this citrus oil is one of the organic ingredients in our Gaïa oil rinse.
By penetrating the superficial layer of your scalp, grapefruit essential oil will cause an increase in blood circulation. This means that more nutrients will reach your hair, which is excellent for hair growth.
Grapefruit essential oil also helps to treat dryness or inflammation that can cause dandruff. The natural antioxidants contained in it help rid your scalp of free radicals that can damage cells.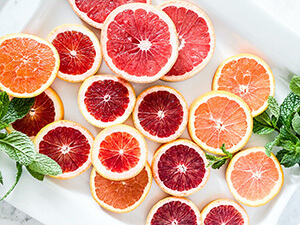 How to use it :
Add 15 drops of grapefruit essential oil to a spray bottle with Aloe Vera juice. Shake well and spray your scalp once a day. Keep the mixture in the refrigerator for no more than a week.
Contraindications :
Pregnancy (1st trimester)
Photosensitizes
Potential Allergen
Disclaimer: please note that the information contained in this article is for information purposes only and should not be considered as medical advice. Only your doctor can offer you medical advice.