The Complete Guide to the Correct Hair Care Temperature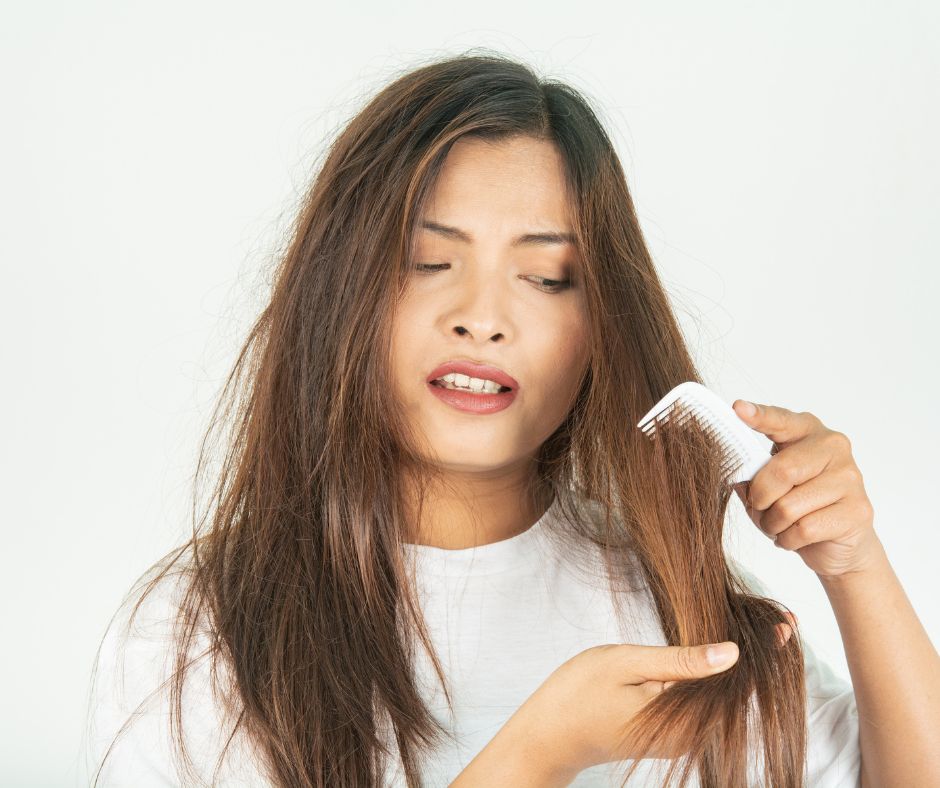 Hair Maintenance
Hair care has become a very important part of people's lives. It is not just about looking good, but also about feeling good. We do our best to take care of our hair and scalp by following certain rules and guidelines. But how do we know the right temperature for your hair?
When you are using a hair dryer, curling iron, or straightener it is important to know the right temperature for your hair because it can make a big difference in how healthy and beautiful it looks.
You can experiment with different settings until you find what works best for you,but that can leave you facing heat damage before you figure it out.
This article will help you figure out the best temperature for your hair and what the different settings on these tools mean.
How to Find the Perfect Hair Temperature for Your Type of Hair
The right temperature for your hair is dependent on Hair texture, Moisture content, Moisture content, The natural condition of your hair and scalp, Hair products you are using and Medical conditions.
What temperature should you use for your hair? That is the question that many people ask before they wash their hair. Some people think that it is better to air dry their hair, while others think that it is best to heat dry their hair.
Drying your hair with heat will not only make it easier for you to style, but also decrease the amount of time that you spend on styling and drying your hair. On the other hand, air drying can help maintain natural oils in your hair and promote healthy growth of new hairs.
Different types of Heat and how They Affect Your Hair
Different types of heat include:
- Flat Irons
This popular tool is made for straightening your hair and requires more heat than a curling iron. Most hair straighteners work between the range of 250 to 425 Fahrenheit.
It is highly suggested to remain below the 300-395 degrees threshold. Otherwise, you will burn away your beautiful strands.
For thicker hair, the range of 300 to 375 is safe. While for thinner hair, remaining below 290 degrees Fahrenheit is ideal.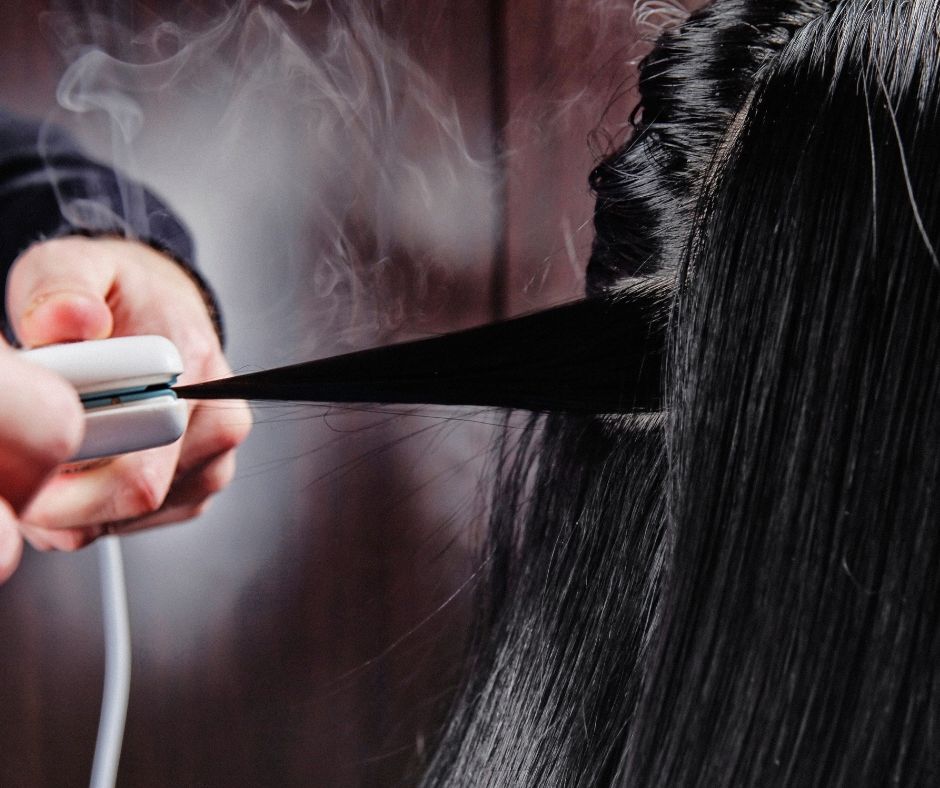 If your hair is not healthy enough or is damaged, then staying away from flat irons is the best solution. This heat appliance is the most unforgiving and once your hair is heat damaged, the only solution will be to cut it off and start over. Your hair will begin looking more and more unruly and you will try to apply even more heat that will damage it even more.
According to some hair experts, above 451 degrees, your hair starts to melt. Therefore, staying away from that figure is crucial.
- Curling Irons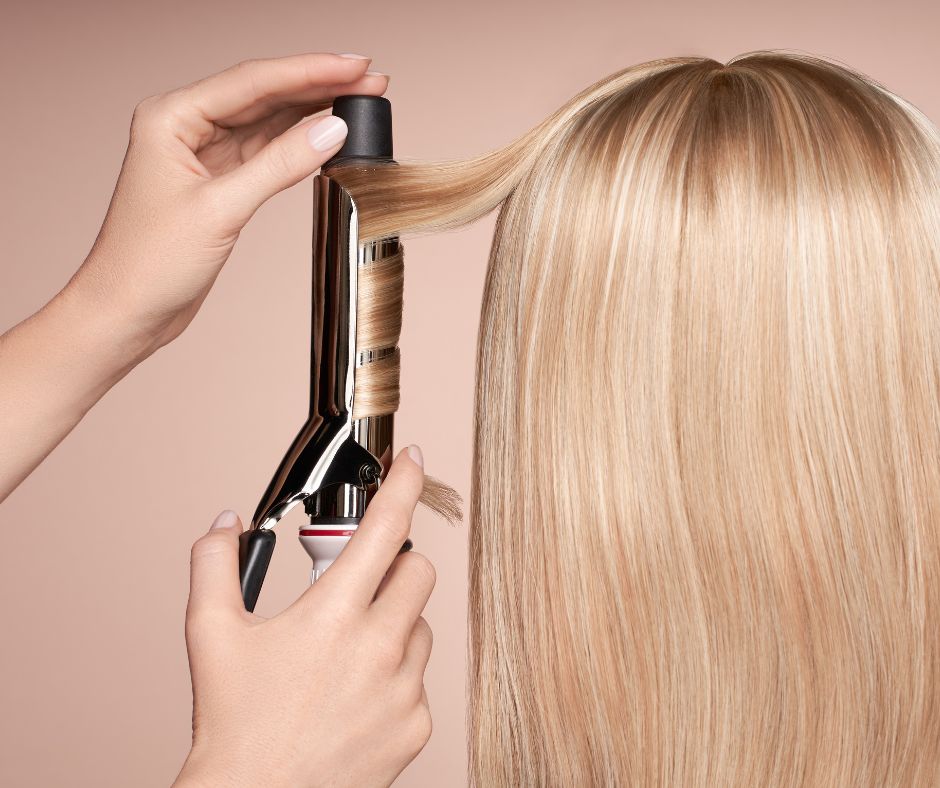 A modern curling tool will have variable heat options for you to choose from. The temperature selection depends on the type of hair you have.
A standard iron has a range of 125 degrees to 425 degrees Fahrenheit. For thick textured hair, you can go for a high temperature between 200 to 300 degrees.
While with thin textured hair, it is best not to go above 200 degrees because of their sensitivity.
- Blow Dryers
Blow Dryers are typically the most popular heat styling tool as most women will admit to owning one. They heat between 80 and 140 degrees Fahrenheit.
With maximum heat, it can reach an extreme temperature like 140 degrees, which is enough to bake not only your hair but also the skin on your scalp. Stylists usually suggest keeping the setting on a moderate-high setting. It will dry your hair faster without any prominent damage. My rule of thumb as a trichologist is, if it can burn your hand, then it's burning your hair.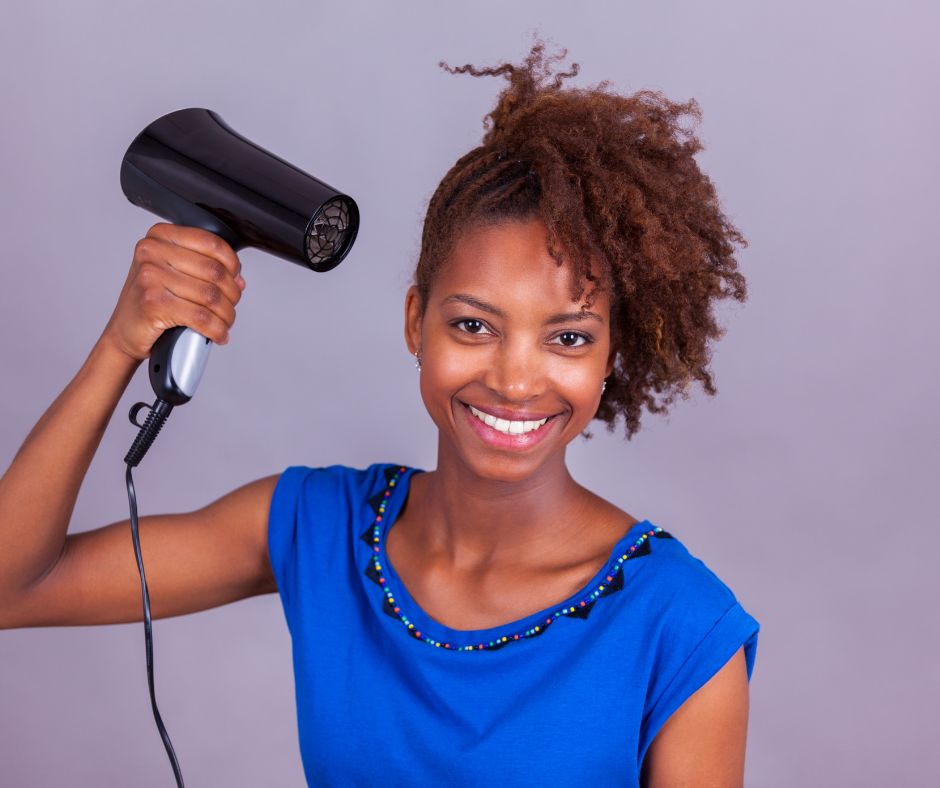 All blow dryers are not created equal. The speed of the fan and the amount of heat your dryer produces needs to be considered. The higher the fan speed, the faster your hair will dry.
However, if the fan speed gets low, but heat remains at maximum, then it increases the chance of your hair to get burnt. That means that your old blow dryer with a slow fan can be doing far more damage than you think.
If you have the extra time, halfway dry your hair with a blow-dryer to remove the excess water and then air dry the last bit of moisture.
The Basics of Heat Protection For Your Hair
Heat protection is important to maintain healthy hair. But how do you know if your hair is at risk? If you have dry, color-treated, or chemically treated hair then it's more vulnerable to heat damage.
If your hair feels dry, brittle, and unmanageable after a styling session with a blow dryer or flat iron then it may be time to rethink your heat protection routine.
If your hair has become more brittle and prone to breakage than usual in the past few months then it may be because of the buildup of heat damage.
Negative ions are present in water and are released when we shower or wash our hair. Negative ions work as antioxidants by neutralizing the positive ions that cause static electricity and heat buildup on our strands. In other words, sealing in moisture after washing your hair is the first step to protecting your hair from heat damage. We recommend Neptüne Hydrating oil as a first step and follow up with a heat protectant spray before applying any heat to your hair.
Quick tips to prevent heat damage
Heat damage is a common issue for those with curly hair or who are looking to straighten their hair. Heat damage can be prevented by following these safety tips:
- Always use a heat protectant before using any heat styling tool on your hair.
- Try to keep the temperature at 350 degrees Fahrenheit or lower, and never go over 410 degrees Fahrenheit.
- If you have long hair, make sure that it is pulled back away from your face and neck when using a hairdryer or curling iron.
Conclusion
We hope you've found these tools to be helpful and that you will Take Action and Make Sure You Aren't Damaging Your Hair with Improper Heat Settings by Using These Tips. Still have hair concerns? Reach out to one of our hair experts today and get the help that you need. Be sure to sign up to our newsletter to have more articles like this delivered straight to your inbox.