Top 5 Clay Masks for Healthy Hair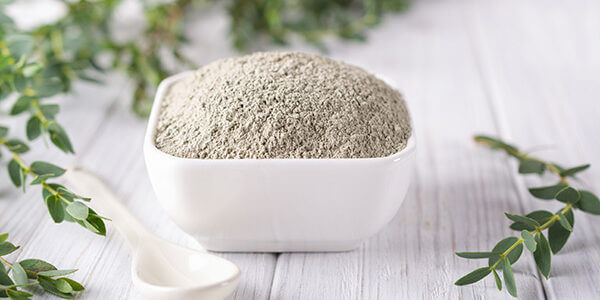 Hair Maintenance
Are you looking for a relaxing activity to keep you busy after 8 pm? (thanks Covid!) Why not try a clay mask? Clay masks are well known for their many benefits to the skin. And since our hair and skin are first cousins, it's not surprising that they also do wonders for our hair. These ancestral natural gifts are distinguished by their colors, properties and textures. A very affordable way to give your hair a spa treatment.
Since all the minerals are already present in the clay, these treatments can all be done simply by mixing clay powder with water. The desired texture is similar to that of yogurt. You can enhance your mask by adding apple cider vinegar, honey, your favorite hair mask or essential oils. All these clays have one thing in common: their detoxifying minerals. With this in mind, you will want to rinse your mask out of your hair after 15 minutes.
One last piece of friendly advice, clay masks can be very messy. Don't wear your favorite sweater when applying, and put a mat on the floor to pick up the mess.
Read on to discover 5 clay masks and find the one that best suits your hair type.
BENTONITE CLAY
Probably the most popular and the mother of clay hair masks, bentonite is ideal for damaged hair, itchy scalp, dandruff and breakage. Scientifically, it has a negative charge. As conditioners are positively charged, it will separate residue from your hair and scalp. It also helps define curls and waves. It is an excellent natural substitute for chelating shampoo.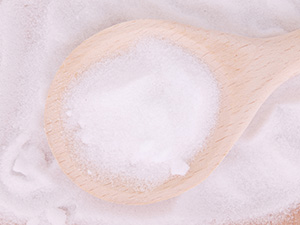 RHASSOUL CLAY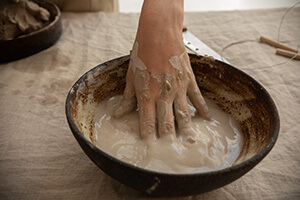 This Moroccan clay is much softer than bentonite clay, but it still eliminates toxins while providing moisture and softness. This is a great option for you if you are trying clay masks on your hair for the first time, as it will give you the best of both worlds. It also glides over hair quite easily and rinses out easily. Your hair will be light, supple and easy to detangle.
KAOLIN CLAY
Kaolin clay is a Chinese clay and is even gentler than rhassoul clay. It is ideal for very fine and fragile hair. Because of its mildness avoid using it to clean very dirty hair with product residues. Prioritize kaolin clay on days when your hair is relatively clean, but needs a little more love. If you have very thick, dense hair, bentonite or rhassoul are better alternatives.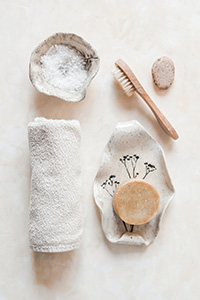 PINK CLAY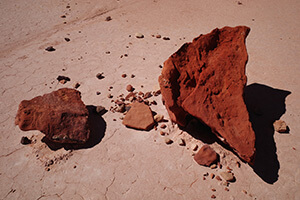 Pink clay is considered the softest of all clays. A subtle blend of red clay and white clay, pink clay combines the properties of both powders. Rich in various mineral salts and silica, pink clay is perfect to help the regeneration of cells and to fight against premature ageing. Applied to the scalp, it will absorb impurities and regulate sebum production. On the hair shaft and ends, it works wonders to restore shine and softness to tired hair.
GREEN CLAY
If you have oily hair, this clay is for you. Green clay has ultra-absorbent and mineralizing properties to provide your strands with all the minerals and trace elements it needs for greater body and less oil at the roots. It contains minerals such as magnesium, calcium and potassium and eliminates dead skin cells.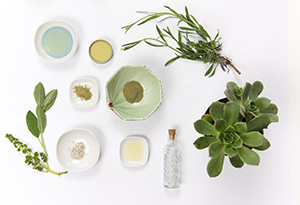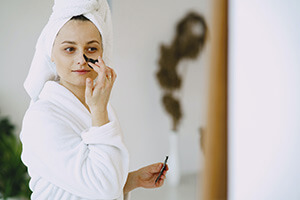 To conclude, if you still have some clay left after your hair mask, apply it to your face and treat yourself to a complete royal treatment. You deserve it! Besides, 2021 seems determined to give us a wrinkle or two!
If you appreciate versatile hair and skin treatments, try Neptüne hydrating oil, a preferred product of the lovely Chantal Lacroix.