Jamella Bailey, President
Certified Trichologist, WTS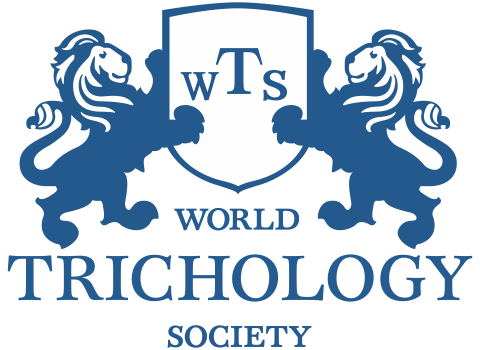 Let me ask you a question, when you visit your doctor for an annual check up, do they ever examine your hair and scalp? Do they ask if you've been experiencing hair loss or scalp discomfort? If you're like most people, the only person besides yourself assessing your hair and scalp is your hairstylist every 3 months or so.
I love my hair stylist, I really do, but when I began to suffer from traction alopecia and severe scalp dermatitis, she could not help me as much as she would have liked to. Besides, that's not her job…
I felt like I was on my own. I couldn't believe there wasn't a specialist out who could help me address my hair and scalp concerns AND do so in a natural way. With no one to turn to I did what we all do, Google and YouTube until my fingers were too tired to type. That's when I discovered trichology and I started looking at hair loss in an entirely different way…
Hi, I'm Jamella — a certified trichologist by the World Trichology Society. I got into trichology after I noticed so many women looking to treat hair loss and scalp issues naturally, but had nowhere to turn for support.
This caught my attention as I also suffered hair traumas and remembered feeling on my own to figure it out. So, I began combining the science of trichology with my education in phytochemistry to offer hair growth solutions and holistic hair restoration packages that help women (and men) suffering from hormonal, traction and genetic alopecia (hair loss) grow their hair back.
Trichology is the bridge between Dermatology and Cosmetology. Literally the best kept secret for healthy hair at any stage in life. Like with most things, prevention is the best alternative. By visiting a Trichologist once a year to examine your hair and scalp, you run less chances of developing scalp ailments and more importantly can address hair thinning before it becomes noticeable.
A trichology consultation includes:
60-minute assessment
Hair and scalp analysis
Blood test analysis (optional)
Identification of your hair/scalp ailment(s)
Before and after photos
Complete protocol with product recommendations
Don't wait until it's too late. Use the form below to register and ask any questions. We will be in touch with you shortly to book your trichology consultation.
Science
Trichology is a science that focuses on the diseases and treatments of scalp and hair disorders. Trichologists work primarily with individuals who are dealing with hair loss, hormonal imbalances, scalp psoriasis, alopecia, and hair breakage
Prevention over treatment
People should visit a trichologist annually regardless of hair loss or other scalp issues. It is helpful to prevent or identify hair issues in their early stages before it progresses and advances.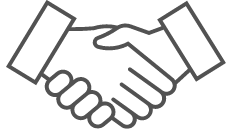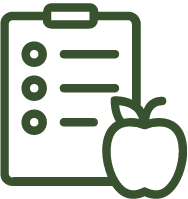 Hair assessment
During a hair consultation, clients are asked questions relating to their lifestyle, diet, and medical records. Poor nutrition and water intake can lead to brittle, dull hair. A trichologist may conduct a physical examination of the hair and scalp to determine any hair issues (oily scalp, dandruff, brittle hair).
Cause of hair loss
Trichologists study the factors that potentially cause hair loss: hormones, medications, stress, genetic information, etc. At Crüe Cosmetics, we offer a 15-minute hair consultation with a certified trichologist upon purchase of our hair formulas to help optimize results for every client.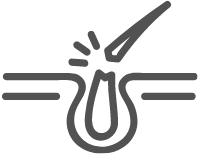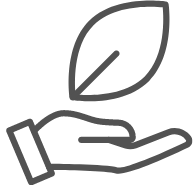 HOLISTIC approach
Our personalized and holistic approach to hair loss places your beauty in the hands of nature. Through the combination of trichology and herbalism, our botanical, natural hair care products are trichologist-approved for women dealing with traction, hormonal, and genetic alopecia. We believe in getting to the "root" of the problem naturally.
Platelet-rich-plasma
Trichologists may recommend Platelet-Rich-Plasma (PRP) treatments for specific cases of genetic hair loss. Crüe Cosmetics also offers PRP injections for male and female pattern hair loss, particularly for clients dealing with hormonal, traction, and genetic alopecia.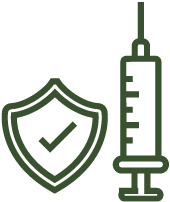 (PRP) Platelet-Rich Plasma Injections
PRP works by stimulating hair growth on a cellular level.The platelets release growth factors and other molecules that trigger mature cells to collagen and new small vessels.
The beauty of this treatment is:
100% Natural
Zero downtime
Zero side effects
Zero chances of an allergic reaction
70%-90% success rate
Curious to know if PRP is right for you? Use the sign up form below and you will be contacted by one of our hair specialists to see if PRP is a good fit for you.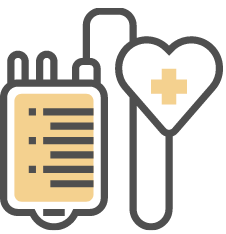 WHAT IS PRP?
Platelet-Rich-Plasma (PRP) is a treatment that involves taking the patient's platelets, a type of blood cell known for its clotting abilities.
WHAT HAPPENS DURING THE PROCESS ?
Platelets comprise growth factors that promote wound healing and enhance cellular regeneration in the targeted area (scalp). PRP is widely used for hair loss, as it will encourage the growth of new hair follicles in dormant areas.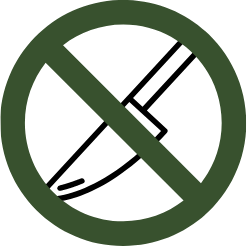 WHO IS APPLICABLE FOR IT?
PRP is a non-invasive treatment primarily used for genetic hair loss and effectively treats androgenic alopecia (male or female pattern hair loss)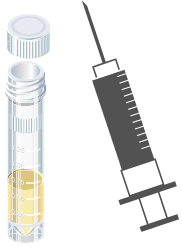 HOW EFFECTIVE IS IT ?
This treatment has a high-success rate ranging from 70-90% on average.

WHERE IS THE PROCEDURE OFFERED ?
PRP treatments are offered at Crüe Cosmetics. Consult a trichologist to know if you are a suitable candidate for this procedure.
Join the waitlist and be the first to find out when appointments become available for PRP with our hair experts.