The wonderful Chantal Lacroix is tries our products!
THE WORD IS YOURS!
Here's what the community is saying about our natural formulas.
Send your comments along with a selfie to testimonials@cruecosmetics.com might be featured on our website!
Leatitia
27 avril 2021
I am glad that I was able to know about Crüe cosmetics. My hair was breaking whenever I comb and during my wash day but now not too much of it . I am very much satisfied with the treatment and looking forward to growing very long soft hair
The Sublime Hair Treatment
Louise
8 février 2021
I love the product.
Neptüne : Hydrating Oil
Elizabeth
6 février 2021
Hello. My name is Elizabeth and I am a 64 year old woman whose hair is getting thinner with age. However, after using L'Ör Growth Serum from Crüe Cosmetics, not only did my hair get thicker, but it grew and the texture became softer. I don't find the oil too heavy and it worked wonderfully for my hair growth. I give it a thumbs up and highly recommend it.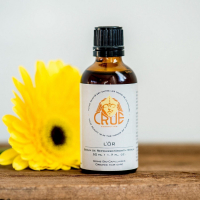 L'Ör : Fortifying Scalp Serum
Alexandra
14 novembre 2020
Hello. My name is Alexandra and I'm an aesthetician that uses a natural approach in all of my services. I've always had a thin hairline, but at the beginning of the year, I noticed my hairline took a turn for the worst. I'm so happy I found a natural product that helped grow my hair back. After 6 months of treating my hair about 3 times per week with the growth serum l'Ör, my hair has filled in and I'm thrilled with the results! Thanks so much for making these natural products!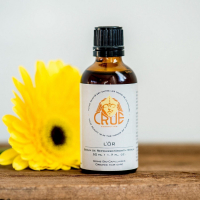 L'Ör : Fortifying Scalp Serum
Carolyne
19 octobre 2020
Being a mother to 3 young ones, I always search for natural products that I feel comfortable using while taking care of my babies. The reason I love Crüe Cosmetics' hair mask Angëlia is because it's so simple to use and I know it's completely natural, so it won't irritate my little ones if (when) they get their tiny hands in my hair. The ingredients give my hair what it needs for optimal hydration after a trip to the hair salon. I like that it's a very light oil. I spray it on, tie my hair up in a bun, let it work its magic while being able to go on with my busy day. Then I just wash it out and right away I can see results! My hair is shinier and so much softer to the touch. I bleach my hair to be blond, so I usually need about 2 treatments for my hair to be fully rejuvenated after a trip to the salon. After those 2 treatments, I'm able to let my hair air dry without any "frizz" left. Love it!!! The fact that it's handmade by a local company, also resonates with my values. I'm all about uplifting my community and supporting local businesses. Thank you Crüe!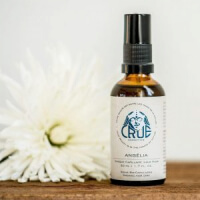 Angëlia : Hair Mask
Isa
19 octobre 2020
After years of braiding my hair I had sort of given up on my edges ever really growing back. A fried of mine suggested I try l'Ör growth serum as it had worked for her. I am so grateful that I did because after a couple weeks of adding the serum to my hair care routine I started to notice my hair growing back slowly but surely. I was so happy to be getting my hairline back and a little bit of confidence along with it. My hair is now growing back is soft and healthy. With the serum a little bit goes a long way so it's definitely worth it!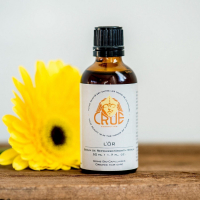 L'Ör : Fortifying Scalp Serum
Kenisha
6 octobre 2020
This hair repair duo has done a lot of justice to my hair after taking down my protective styles. I like to treat my hair after long periods of wearing protective styles like weaves and braids, and these products perform well. My favourite out of the two is the Angelia hair mask as a kind of prewash for my wash day. I enjoy the feel and texture of the product, and the spray bottle makes the application mess-free and easy! I highly recommend that you use these, especially during winter or colder climates to treat and hydrate your hair. The best part is that the Angelia and Neptune are organic and I don't have to worry about reading ingredient I don't understand. Here is what my wash day looks like with the Angelia Hair Mask if you are curious https://www.instagram.com/p/BpHwZVAndGN/?utm_source=ig_web_copy_link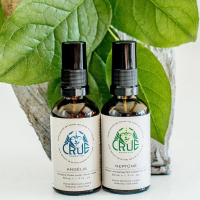 Hair Repair Treatment
Caliss Bee
5 octobre 2020
Tempted to keep this product to myself as my own personal secret weapon!!! Using this on my 10 year old son's hair as a rinse has made it shiny, smooth and so manageable, as well as giving it a great smell. Gaïa nourishes my hair as well. This is a game changer!
Gaïa : Oil Rinse
Matthew Veloza
5 décembre 2019
My name is Matthew i'm 27. I have tried your Neptüne Hydrating Oil for the first time and I was really surprised with the effects that your product had on my skin. I was happy with how soft and smooth my skin became. I also noticed that it helped me treat the eczema that I have on my arms! It made a major difference after 5 days and I was happy that my skin was less dry! LOVE THE PRODUCT. PLEASE MAKE A BIGGER BOTTLE.
Neptüne : Hydrating Oil
Nicole Klein
27 mai 2019
After my pregnancy my hair was very dry, flat and dull. It was lifeless. I tried cutting it short and using very expensive products with a long list of unknown ingredients but it remained dry. After a couple of years of failure I tried Crüe Cosmetics Neptune Oil. It changed my world! My hair is back to being long, bouncy and shiny. I often use the Neptune oil right after washing my hair and it gives my curls a beautiful style and I could feel it nourishing it at the same time. I find it brings out the natural highlights of my hair. I love it so much I also use it on my five year old son! I style his hair with it since its all natural and gives it moisture at the same time. It really defines his little curls. I also use the Angelia hair mask once a week to really get that moisture in. I'm loving Crüe Cosmetics all natural products and all the compliments on my hair that I'm getting because of them!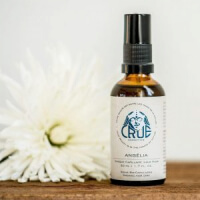 Angëlia : Hair Mask
Gloryia Evans
12 mai 2019
My biggest win from using Crüe Cosmetic's Angel oil was literally eliminating my dry skin. After my pregnancy, I noticed my face was very dry. Especially in specific areas, that no matter what cream I used, nothing worked. When I was introduced to Angëlia oil, what made the product unique was all the organic elements in the unfused oil. Literally after an overnight treatment my face felt so rejuvenated. I can proudly say that Angel oil is part of my morning routine. I encourage anyone who's battling with very skin to use Angëlia oil. You won't be disappointed.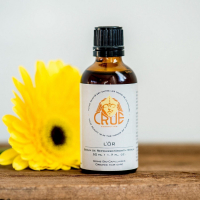 L'Ör : Fortifying Scalp Serum
Edna Demosthenes
8 mai 2019
These products are great! I've been using Neptüne to keep my hair moisturized and L'Ör for growth. I must say that I am amazed with the results! My hair has grown 4 inches since I started using them and feels so soft! I do recommend these products. Totally worth the investment.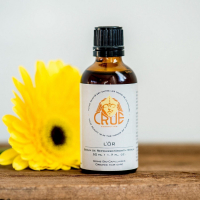 L'Ör : Fortifying Scalp Serum
Latoya Joseph
8 février 2017
I initially tried the growth serum with one goal in mind : I wanted a product to aid with the re-growth of my thinning edges, that was it. Before I knew it, I started noticing not only that my edges were filling in, but my overall hair length grew. I'm very satisfied with this amazing product. It works!!!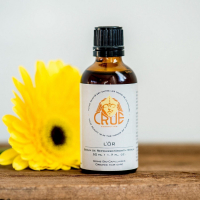 L'Ör : Fortifying Scalp Serum